HOTELES EN QUITO - HOTEL CATEDRAL QUITO - VENAVENTOURS.COM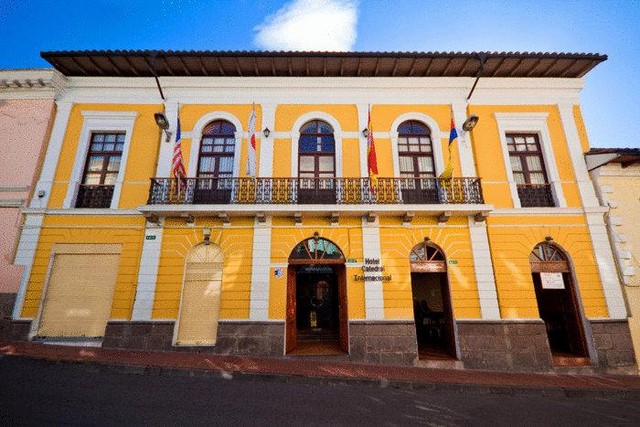 QUITO CATHEDRAL HOTEL INTERNATIONAL
The Hotel has fifteen new and comfortable rooms
Distributed as follows:
4 single rooms

7 double or twin rooms

3 triple . 1 quadruple room

1 junior suite
Our rooms include:
Cable TV private

bathrooms with hot

water phone closet.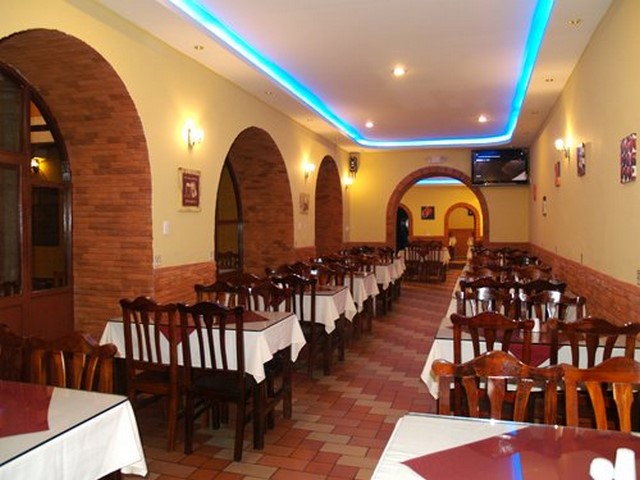 Restaurant with capacity for 120 people , with a menu of international / national food and breakfast service. Our restaurant is open 16 hours a day so you can enjoy refreshing drinks watching the sporting event of the day, news or any program on our big screen 50 "
Breakfast : from 7:30 am to 10:00 am Monday through Sunday.

Lunch: from 12:00 p.m. to 3:30 pm Monday through Sunday.
Hotel Facilities
CCTV in all areas

Wifi

Fax

Printer

Scanner

Laundry

Dryer

Luggage room

airport transportation
Our dedicated , friendly working group goes hand in hand with a reception 24 hours a day, which is to assist in any service.
SOLICITA TU PRESUPUESTO
10091
COMPARTA ESTE SITIO EN SUS REDES SOCIALES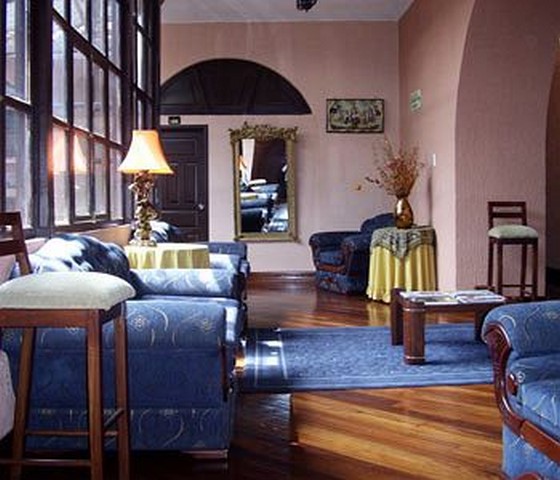 Before you start your day Upgrade with the latest news with our complimentary newspaper El Comercio we can also offer manual / telephone directories , same that are available at our reception.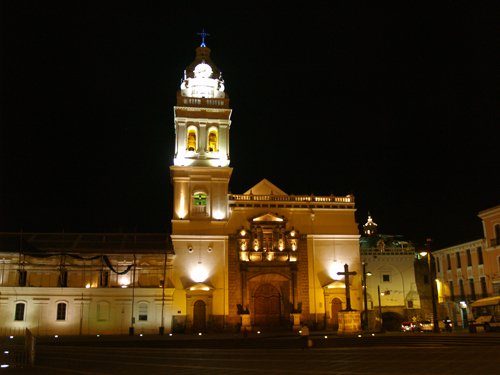 tourist attractions near the hotel
Church of La Merced

Vice-President

Metropolitan Cultural Center

Church and Museum of St. Augustine

Carondelet Palace

Chapel of Our Lady of Good Success

Square and Church of Santo Domingo

Square and Church of San Francisco

Round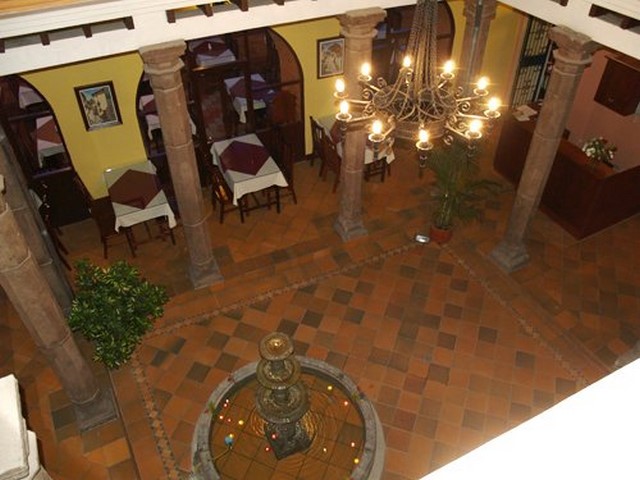 SERVICES
local calls.

Airport Shuttle hotel ( additional value ) .

Room service

Tourist information.

24 hour reception

bilingual staff

Discounts for groups or companies

Hair dryers

Security boxes

Free coffee and tea

Cable TV

Newspaper weekends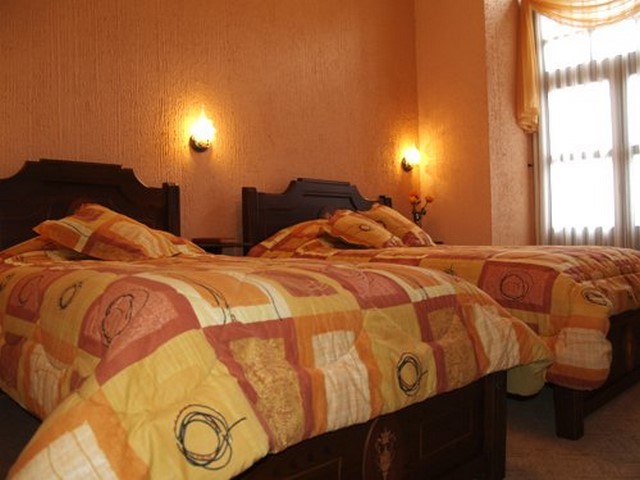 QUITO ART AND CULTURE
Route
Arrive at the heart of the Historic Center down the street or Garcia Moreno Guayaquil, reaching Independence Square (or Piazza Grande). Here you can visit the Government Palace, the Archbishop's Palace, City Hall and the Cathedral.
Walking Street García Moreno, you're first with the Capilla del Sagrario, the Metropolitan Cultural Center and The Society of Jesus Church. In a corner of the adjacent street, you will see the old building of the Bank of Pichincha. Advancing the Garcia Moreno, westward reach the Plaza San Francisco, consisting of church and religious, the largest in Latin complex. A right hand Square, you will find an excellent cafe and gift shop, Tianguez. From here, you have two possible routes:
Option 1
From the Plaza de San Francisco you can move north on Basin Street to the plaza and church of La Merced. Following down the street Chile, between La Merced and the street Benalcázar see several doors and colonial facades. In the other corner, diagonal to where now the Vice President of the Republic, is a mansion that until the twentieth century belonged to the family of the writer Marieta Veintimilla, niece of dictator Ignacio de Veintimilla. From here, you can continue to Monasterio de la Concepción, through the Military Circle, across the Plaza Grande until you reach the Church of St. Augustine.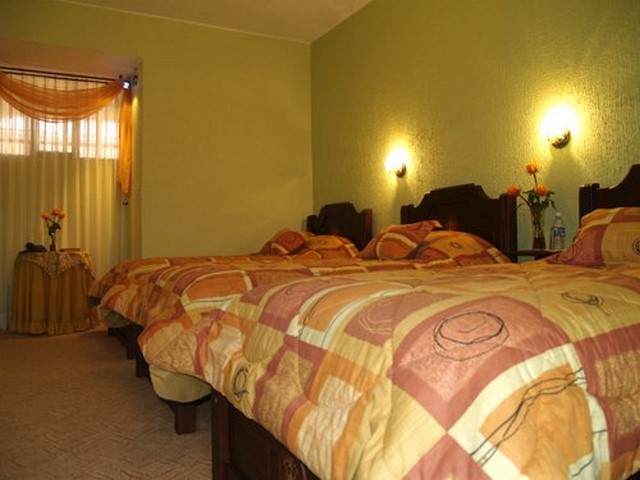 option 2
From the Plaza de San Francisco advancing south on Basin Street toward the square and Church of Santa Clara . From here , down, down the street Rocafuerte you find the Monastery of Carmen Alto, can cross the Arco de la Reina, go through the City Museum (which was the San Juan de Dios Hospital , one of the oldest in America ) , reach Calle La Ronda, with its wonderful old houses , and taking the street Guayaquil arrive to the main square and Church of Santo Domingo.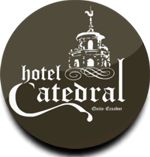 OFERTAS Y PROMOCIONES DE HOTEL CATEDRAL QUITO
ESTAMOS AGREGANDO INFORMACIÓN A ESTA CATEGORÍA
RESTAURANTES, ARTISTAS Y ARTESANOS CERCANOS A HOTEL CATEDRAL QUITO